12
Tue
All-day
4:00 pm
Tues Free Knit, Crochet, and Loom Classes

@ Yarn Designers Boutique
Tues Free Knit, Crochet, and Loom Classes
@ Yarn Designers Boutique
Nov 12 @ 4:00 pm – 6:00 pm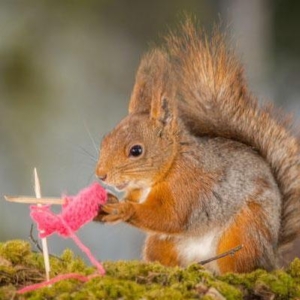 Join us for our weekly Knit and Crochet help sessions. Have you always wanted to learn to knit or crochet? Or have you tried, but gave up? Then join us for our free knit and crochet classes and we'll get you started with some basic stitches that you can actually make a project with. We even have knitting looms- which means you can make a whole bunch of stuff without actually learning how to knit. This help session is totally free and open to anyone from all age groups and capabilities. If you've always wanted to learn to knit or crochet but could never get the knack of it, now is the time! Session times are: Tuesdays 4-6pm It's not necessary for you to book, but if you would like to give us a heads up so we can expect you please call us on (909) 584-9715.
4:00 pm
Wyatt's Wednesday Night Country Music & Dancing

@ Wyatt's Grill & Saloon
Wyatt's Wednesday Night Country Music & Dancing
@ Wyatt's Grill & Saloon
Nov 12 @ 4:00 pm – 11:30 pm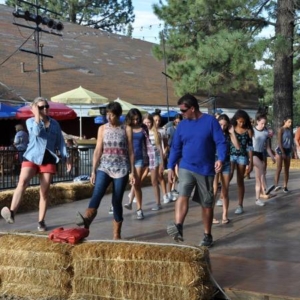 Wyatt's Grill and Saloon is truly the simple place where the good folks of Big Bear gather! Bring the Whole Family Or Just Be Part of Ours!  We specialize in Comfort Food with An Attitude!  Large portions, made fresh and prices so reasonable, you'll wonder how we do it! **WEDNESDAYS** Country Dancing with FREE lessons and DJ Evan Pagay Doors open @ 4:00 p.m., Line Dancing starts @ 6:00 p.m. Beginner Lessons @ 6:00 p.m. Welcome Bob Madsen! Bob is our beginner country dance instructor on Wednesdays. Bob has 41 years of country dancing experience and has most recently been teaching line dancing at the local senior center! We are excited to have Bob on the team and, rest assured, he is a fantastic instructor for those of you who have always wanted to line dance, but have been a little shy! Come join us on Wednesdays, meet some new friends, and have some fun on the dance floor. Intermediate Lessons @ 7:15 p.m. and 8:30 p.m. Intermediate and Advanced Lessons are taught by Chase Apadaca.  Chase brings the latest country dance trends and music to Wyatt's dance floor! Check Here For Lessons Being Taught By Bob and Chase!